Below is a list of retailers that we choose to affiliate with for one reason or another. They could be a smaller business, offer a great product or have a vision that aligns with our own. Whatever the reason, shopping these retailers gives back to the eKnitting team and supports more knitting-aligned businesses when possible!
Sewing Supplies
Sewing Machines Plus – This is a massive resource offering just about everything to do with sewing including machines, furniture, software, accessories, thread, needles, fabric, and more! This site is great because it can cover all your hobbies from sewing, embroidery, and quilting. In addition, they stock all of the most well-known brands.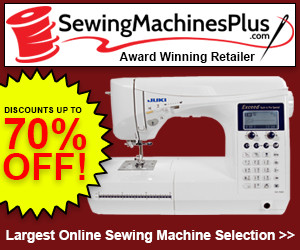 Yarn Manufacturers & Stores
Knit Picks – Great for yarn, tools, needles and more!

Lion Brand Yarn – Everything you need from yarn, patterns, kits, accessories, classes and communities!
All Things Crafts
Leisure Arts – A leading company in lifestyle and instructional craft publications including the "I Can't Believe I'm Knitting Series". Also offers eBooks, digital downloads, DVDs, and kits.